Archive for November 2011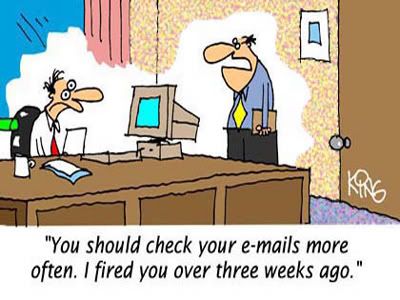 A very large part of my practice is cleaning up other lawyers' messes.  I practice only bankruptcy (which crosses over with loan modifications).  Believe you me there is so much to know in this area of the law I do not have time to venture into other areas.
I get several calls a week from potential clients who have paid a lot of money to their attorney to file a bankruptcy case on their behalf.  At some point these potential clients began to feel uncomfortable with their present attorney and did not consult with another attorney in time.
The best advice I can give you, go with your gut!  If you feel like you do not have the correct attorney even after you have paid the attorney money, consult with other attorneys.  You can fire your attorney and your attorney can fire you.
I recently spoke to an attorney who told me she files Chapter 7 cases to help her existing clients (as she practices in other areas).  She said, "Chapter 7 bankruptcy cases are simple enough."  However, once of her most recent Chapter 7 cases should have been filed as a Chapter 13 case.  Since she did not know enough about consumer bankruptcy she incorrectly put her client into a Chapter 7 when she could have filed a Chapter 13 and eliminated his second mortgage.
Many people do not look to fire their existing attorney until after their case is filed.  This will result in your new attorney having to clean up the mess that the initial attorney (who did not know enough to adequately represent you) started if it is at all even possible.  It will cost you a lot more money in the end.
Just remember you get what you pay for.  And for those who have paid the initial attorney a lot of money, discuss with your new attorney the possibility of getting a full or partial refund from the former attorney.
Many people who are contemplating getting marriage decide to file bankruptcy prior to getting married so they can get a fresh start without
carrying the burden of the old debt into their new life.  The debt incurred prior to the marriage will remain your debt.
If you have a small amount and your future husband will help you, maybe you should let him help you.  Filing bankruptcy will follow you and remain on your credit report for 10 years (although you can begin rebuilding your credit after you case is completed.  (See my website for a discussion on Life After Bankruptcy).  If the debt will truly be a burden in the new marriage filing now may be a great way to start a whole new life.
Each person has to make the decision on their own based on their particular situation.
When someone files a bankruptcy, it is filed electronically and is public record.  Anyone can find out you filed if they know where to look.  
Someone in interested in doing the search can simply open a PACER account and discovered you filed.  
All creditors and co-debtors on any debts you have will be noticed when the case is filed as you will have to include this information in your petition. You will also have to list anyone you owe child support or alimony to in the petition.  
Some employers will discover the bankruptcy filing if they pull a credit report during the hiring process you or while you are employed.