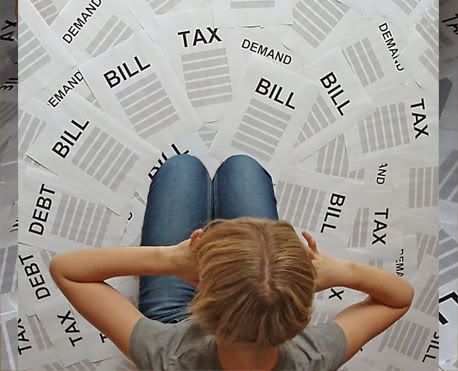 Many people want to know if they have enough debt to file bankruptcy.  What I tell a possible client  is that each person's situation is unique.  I generally have not filed bankruptcy for people with anything less than $8,000.00 ($8k) because if you are paying an attorney it may be possible to pay-off the debt using the money you would pay an attorney to file.  However, if you are not working or your hours have been cut or you just simply cannot see the light at the end of the tunnel then you should consider filing a bankruptcy.
Each person needs to decide to answer the question of how much debt is too much debt.  Someone on only social security may file bankruptcy and only owe $7,000.00 ($7k) but that person may feel like they are in a desperate or hopeless situation.
Beware of debt consolidation companies!  Be sure to weigh your options and do a lot of research before making a decision.  If you have a small amount of debt you may consider calling your credit card companies prior to your falling behind or even after falling behind.  Some credit cards will lower your interest rate (sometimes down to 0%) for a period of time to allow you to pay-off the debt.  Just be careful as if you have an unmanageable amount of debt, you could still end-up filing for bankruptcy and any money paid to the credit card company is out the window.